Obligāta lasāmviela blogotājiem
02.08.2007. 03:46:20 sagatavoja Deniss Fedotovs (deni2s)
Esmu redzējis daudz blogus. Diemžēl lielākā daļa no tiem sabojā iespaidu par blogosfēru kopumā. Kāpēc?
Bieži ieraugot kārtējo blogu (jo īpaši, ja tas ir veidots uz WordPress platformas), mani pārņem nepatīkamas sajūtas. Ne jau tāpēc, ka man ir kādas pretenzijas pret WordPress platformu, blogiem, vai to autoriem personiski. Vienkārši ir tāda sajūta, ka tīmeklis tiek piesārņots ar kārtējo drazu, kas atkārto jau publicēto.
Latvijas blogotāju starpā notiek neformāla sacensība, kurš uzrakstīs pirmais par citur aprakstītu jaunumu. Pēc tam blogotāji saitējas savā starpā: "Redz kāds jaunums rakstīts A lapā, atradu caur B lapu, vēl par to raksta X un Y!" Un neviens neko būtisku neuzraksta, netiek veidots kvalitatīvs saturs. (Kādreiz par to pašu laacz sūdzējās savā blogā, ja kāds atrod, iemetiet, lūdzu, saiti komentāros uz to rakstu.) Kurš pirmais paspēj uzrakstīt uz to vairāk atsaucas citi, un tam ir lielāks apmeklējums. Ne ilgāk par nedēļu gan...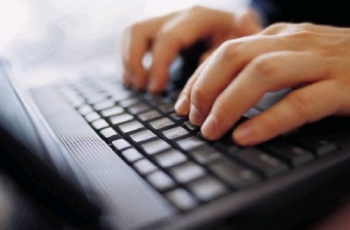 Agrāk man patikās
pods.lv
raksti par
web
jomu, patikās arī
laacz.lv
. Bet pēdējā laikā laacz raksta aizvien biežāk par personiskām lietām, kuras, manuprāt, nonivilē laacz.lv resursa vērtību. Arī par pods.lv, kopš jaunās versijas, domāju līdzīgi - ir īsi raksti, kuros noderīga, reāli pielietojama satura ir ļoti maz. Ir par ko padomāt, vai ne? Pa retam ar saturīgiem un analītiskiem rakstiem
savā blogā
mani pārsteidz 0nkulis (lai gan man rodas par viņu iespaids, ka viņš varētu būt labs ideju ģenerātors, bet ne realizētājs), arī
Ulda Zariņa apcerīgos rakstus
reizēm man patīk palasīties.
Nesaistot ar iepriekšrakstīto, esmu bieži pārdomājis, kas ir manis veidotais saturs, par kuru es pats esmu lepns? Kurš ir un būs aktuāls vēl vairākus gadus pēc tā uzrakstīšanas? Par kuru man pašam ir gandarījums? Kuru es atceros, un atsauksmes par kuru es ik pa laikam paskatos?
100% gadījumu tas ir saturs, kuru es neesmu veidojis vienā dienā. Tas ir saturs, kuru esmu pārdomājis varbūt vairākus mēnešus ilgi, pirms to izteikt vārdos. Daļu no tā es esmu rakstījis pat vairākas dienas. Esmu pat vienreiz vairākas dienas pavadījis atbilstošas bildes meklējumos
kādam rakstam
. Un daļu no tā es esmu pārlasījis, pārlabojis un koriģējis, tad aizmirsis rakstīto un atsācis visu no jauna, lai varbūt pēc pāris mēnešiem to publicētu. Ir raksti, kuri tapuši un tikuši publicēti viena vakara laikā - ja ir bijusi iedvesma. Un arī tad tie ir pārlaboti un koriģēti vēl ilgi pēc to publicēšanas.
Ja kādam ir interesanti tos palasīties, es izlieku saites uz dažiem saviem rakstiem, ar kuriem es lepojos, bet ar vienu noteikumu - neskatieties tos, pirms neesat izlasījuši šo rakstu līdz beigām:
Kā redzat saraksts nav īpaši liels (apzināti neievietoju saistītus ar IT). Visus šos rakstus mani mudināja uzrakstīt kāda man tobrīd aktuāla doma. Bet šie raksti nav par aktualitātēm. Tās ir dažas pamācības, kas kādam var noderēt, un tās ir dažas pārdomas, kuras varbūt rosinās par kaut ko aizdomāties. Es zinu, ka tieši šādi raksti ir tie, kas padara mājaslapu, kurā tie ir publicēti, par unikālu un neatkārtojamu. Pēc šādiem rakstiem cilvēki spriedīs par mājaslapu. Un nevis pēc tām
n
-tajām ziņām, kuras tajā, un gan jau vēl vairākos citos portālos, tiek publicētas ik dienas par tuvākajām aktualitātēm.
Esmu arī pats uzrakstījis varbūt pat dažus simtus ierakstus tīmeklī par kādām aktualitātēm. Bet šodien es atminētos varbūt pēdējos divus tādus ierakstus. Ja vēl nesaprotat, uz kuru pusi es "velku", tad te būs vēl viena doma.
Dažas dienas atpakaļ notika kāds
alternatīvās mūzikas festivāls, kuru apmeklēja ap 2000 jauniešu
. Varat iedomāties, kādas sajūtas sniedz jaunietim festivāls vasarā 3 dienu garumā, brīvā vaļā palaistiem, praktiski meža vidū ar alu, sabiedrību, peldēm un mīļoto grupu uzstāšanos dzīvajā un citām atrakcijām? Kā jūs domājat, cik ilgā laikā šiem 3 mežonīgas dienas ietekmētiem 2000 jauniešiem būs aktuālas
bildes
no šī pasākuma? Pateikšu priekšā - apmēram vienu nedēļu. Nedēļu pēc pasākuma publicēt bildes nav jēgas - tās vairs nevienu neinteresē.
Un tieši tas pats notiek ar rakstiem par citām "aktualitātēm". Šādu rakstu "derīguma termiņš" ir apmēram viena nedēļa. Padomājiet nākamreiz, pirms rakstiet par kārtējiem iPhone, HD DVD kodiem un citām tamlīdzīgām "oriģinālām aktualitātēm", par kurām jau ir piemēslots pilns internets, un kurām tāpat pēc nedēļas beigsies "derīguma termiņš". Vai tiešām ir vērts piedrazot savu blogu/mājaslapu ar ierakstu (postu), kurš pēc nedēļas jau būs novecojis un sācis smirdēt, lai gan paspējāt pirmais par to ierakstīt? Vai tiešām atmaksājas tam veltīt savu laiku un pūles, tā vietā, lai papūlētos un uzrakstīt oriģinālu, noderīgu, pārdomas rosinošu, motivējošu rakstu, kurš spēj mainīt cilvēku domas un rīcību?
Man dažreiz kā lasītājam ir ļoti apgrūtinoši izlasīt kādā blogā par kādu aktualitāti, kur nav aprakstīts nekas jauns (ko latvijas blogotājs
vulgaris
var uzrakstīt par iPhone vai jebkuru citu "gadžetu" tādu oriģinālu, noderīgu un interesantu, ne reizes to neturot rokās, kas nav aprakstīts ārzemju lapās?), bet ir dotas saites uz citu lapu, no kuras ir smelta informācija. Aplūkoju arī to, cerībā atrast ko jaunu - nekā, vēl viena saite... Tā nu es velti tērēju savu laiku meklējoties pa saitēm.
Rakstiet saturīgus rakstus, nevis "postus" par "aktualitātēm", un šos rakstus apmeklēs, uz tiem saitēs un atsauksies arī pēc vienas nedēļas, pēc divām nedēļām un arī pēc gada. Piemēra pēc, tas pats populārais un, jāatzīst, arī ietekmīgais
alistapart.com
publicē divus rakstus varbūt pāris reizes mēnesī. Toties tie ir tiešām kvalitatīvi, vērtīgi, oriģināli un attiecīgajām aprindām noderīgi raksti, uz kuriem vēl gadiem ilgi cilvēki atsaucas, saitē un citē.
Šī raksta pirmajā rindkopā gribēju ierakstīt, ka tiem, kam slinkums lasīt visu šo rakstu, var uzreiz doties lasīt kādu citu rakstu, kas mani mudināja uzrakstīt šo tekstu, bet tad pārdomāju. Tas, kuram būs slinkums izlasīt šo tekstu, noteikti neizlasīs arī eksperta lietojamības jomā Džeikoba Nīlsena (
Jacob Nielsen
) rakstu
"Write Articles, Not Blog Postings"
(angļu val.). Tā ir obligāta lasāmviela blogotājiem un visiem citiem, kas piepilda (piedrazo?) tīmekļa saturu, vai tikai taisās to darīt! Raksts, kurā ir pierādīts, kāpēc jāraksta raksti, lai celtu savu un savas mājaslapas ietekmi un autoritāti, nevis jāposto ieraksti. Nobeigumā daži izvilkumi no Džeikoba Nīlsena raksta tiem, kas vēl šaubās vai ir vērts lasīt:
SUMMARY:


To demonstrate world-class expertise, avoid quickly written, shallow postings. Instead, invest your time in thorough, value-added content that attracts paying customers.
For most sites, the

content is not the point

. Instead, you want to answer customers' questions as rapidly as possible so that they'll advance in the sales cycle and start buying (or donate, or sign up for your newsletter, or whatever else you want them to do).

Elite, expertise-driven sites are the exception to the rule. For these sites, you don't care about 90% of users, because they want a lower level of quality than you provide and they'll never pay for your services. People looking for the quick hit and free advice are not your customers. Let them eat cake; let them read Wikipedia.