7 SEO ieteikumi
06.08.2007. 02:47:56 sagatavoja Deniss Fedotovs (deni2s)
7 svaigi SEO ieteikumi no Matt Cutts (Google).
21.jūlijā zināmākais Google pārstāvis
Matt Cutts
uzstājās Sanfrancisko konferencē
WordCamp 2007
, kas ir paredzēta WordPress lietotājiem un izstrādātājiem. Savā runā
Matt Cutts
iesaka, kā padarīt mājaslapas draudzīgākas meklētājsistēmām, īpaši populārākajai no tām - Google.
Šajā runā tika atklātas dažas atbildes uz dažiem
man neskaidriem jautājumiem SEO jomā
. PowerPoint prezentācija, kuru izveidoja
Matt Cutts
pēc konferences
pieejama te
.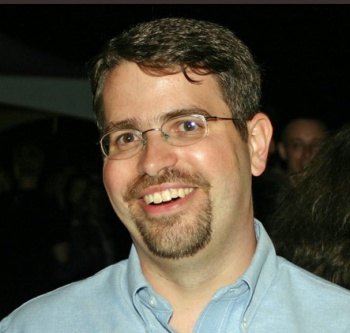 1. Slīpās svītras URL adresēs, jeb citiem vārdiem sakot, vai ir nozīme, cik direktorijas dziļi atrodas lapa?
Google meklētājsistēmai tas nav būtiski, bet tam var būt nozīme Yahoo un Microsoft Live Search.
2. Apakšējās svītras


Google jau ir veikusi izmaiņas, vai tuvākajā laikā veiks izmaiņas, ka apakšējās strīpas tiks uztvertas kā vārdu atdalītāji. Līdz šim, piemēram "ftp_binary" tika uztverts kā viens vārds, turpmāk tas tiks uztverts kā divi vārdi - "ftp" un "binary".
3. Vai faila paplašinājumam lapas adresē ir nozīme?

Nav, ja vien tas nav
.exe
paplašinājums.
4. Atdalītājzīmes domēnu nosaukumos un URL adresēs
Vēl aizvien tiek ieteikts atdalīt vārdus izmantojot svītras (-). Pretējā gadījumā meklētājsistēma var apjukt un tai ir jāveic minējumi uz labu laimi.
5. Bildes un alt atribūti img elementos
Noteikti jāizmanto
alt
atribūti, jo meklētājsistēmas vēl aizvien nemāk īsti "saredzēt", kas īsti attēlots bildēs.
alt
atribūta vērtībā jāizmanto ne vairāk par 3-4 atbilstošiem (atslēg)vārdiem.



6. Dinamiskas URL adreses

Google apstrādā dinamiskas URL adreses tāpat kā statiskās. Tiesa, tikai kamēr nav vairāk par 3 parametriem vienā URL adresē. Kā izskaidroja Sefens Spensers (
Stephen Spencer
) rakstā CNet'am:
you won't take a hit in your Google rankings if you have a question mark in your URL; just don't have more than two or three equals signs in the URL.


7. Google AdSense un lapas īstais saturs

Ja lapā tiek izmantots Google AdSense, tad lai meklētājsistēmas atšķirtu lapas īsto saturu no Google AdSense satura, var šādi izmantot speciālos AdSense tagus:
<!- goggle_ad_section_start ->

Ievietojiet atbilstošo AdSense saturu te

<!- google_ad_section_end ->
Ceru, ka šeit minētie 7 SEO ieteikumi noderēs, lai gan tie ir stipri specifiskāki par
Microsoft piedāvātajiem 8 SEO ieteikumiem
!
Starp citu, kā varētu korekti pārtulkot latviski "
site crawl
" un "
site crawling
"?
[ uz ziņu sarakstu ]